About
Apollo Towing & Semi Truck Heavy Wrecker
All towing companies are not the same. Apollo Towing & Semi Truck Heavy Wreckers is distinct in the breadth of both consumer and commercial services we provide, the quality of our fleet and staff, the exceptional level of service we provide and our commitment to our community.
For towing, hauling, lifting and recovery operations, Apollo Towing & Semi Truck Heavy Wreckers has the largest and newest truck fleet in South Texas, with the most advanced capabilities.
Large or small, we can handle your haul…we do it all.
24/7 Immediate Response
Local and Long-Distance Transport
Roadside Services
Off-Road 4×4 Pull-Outs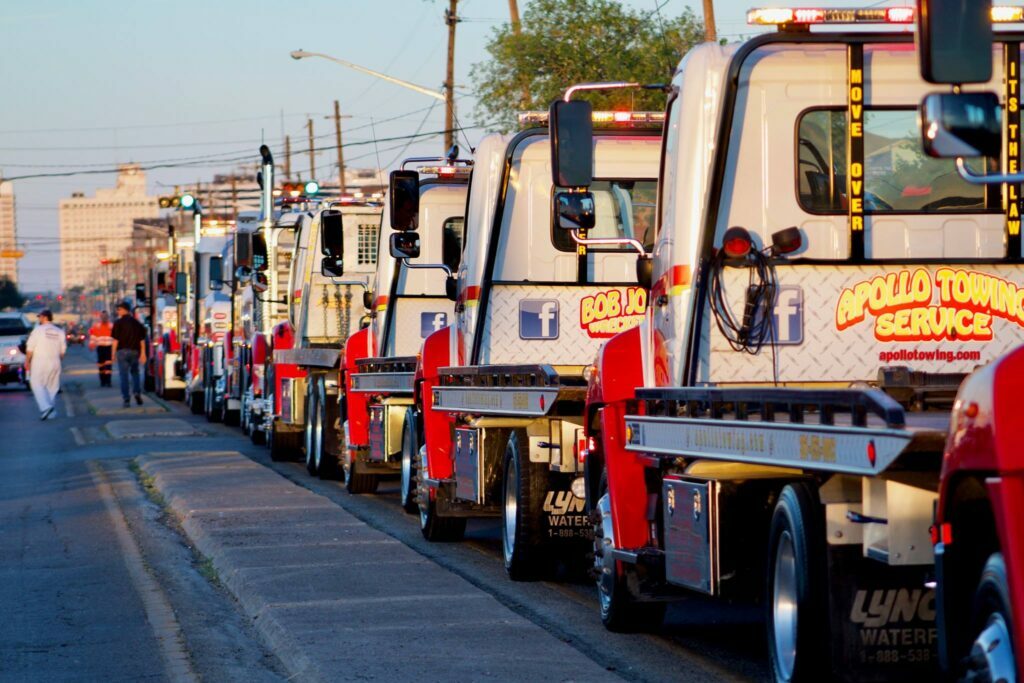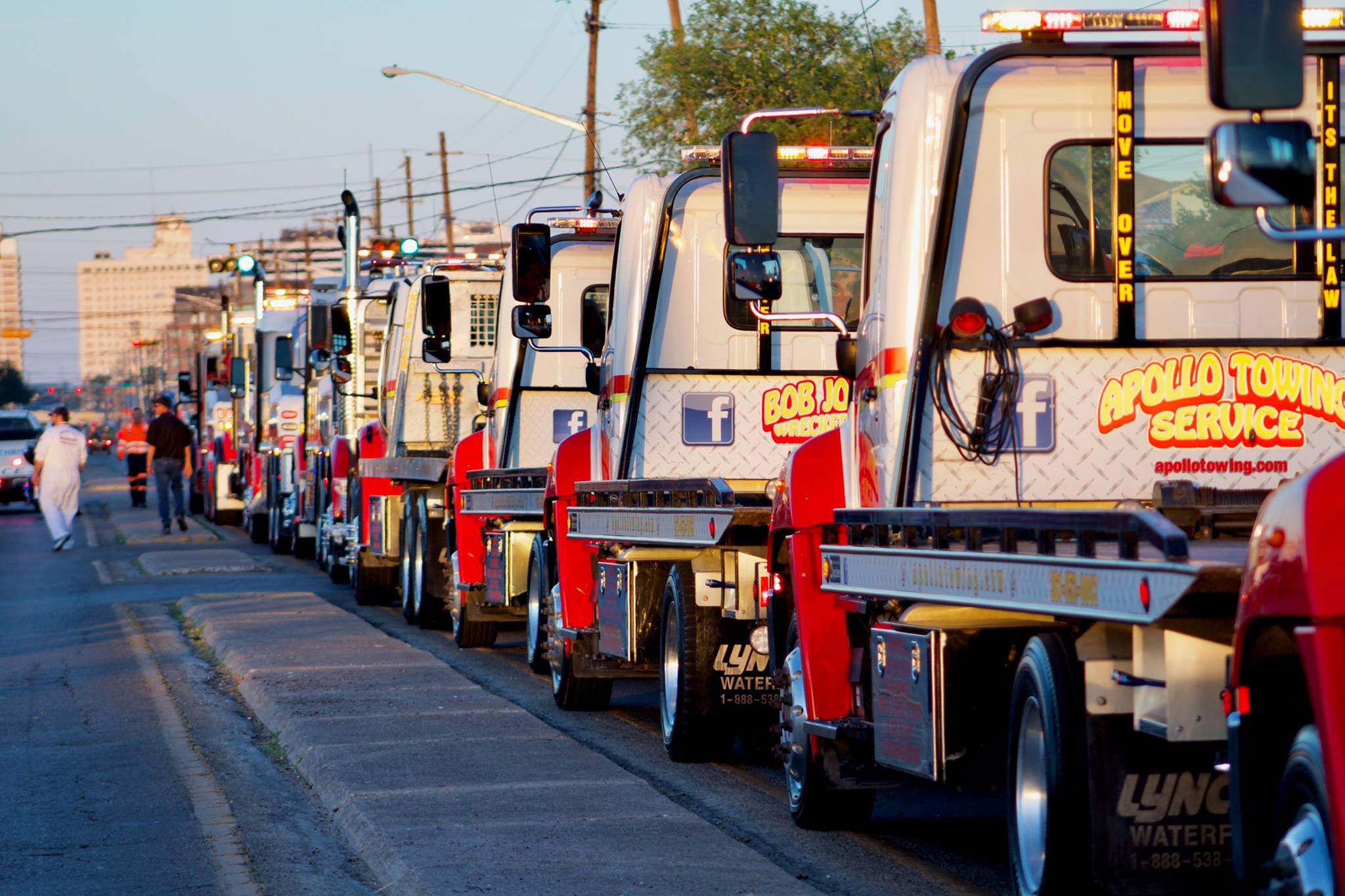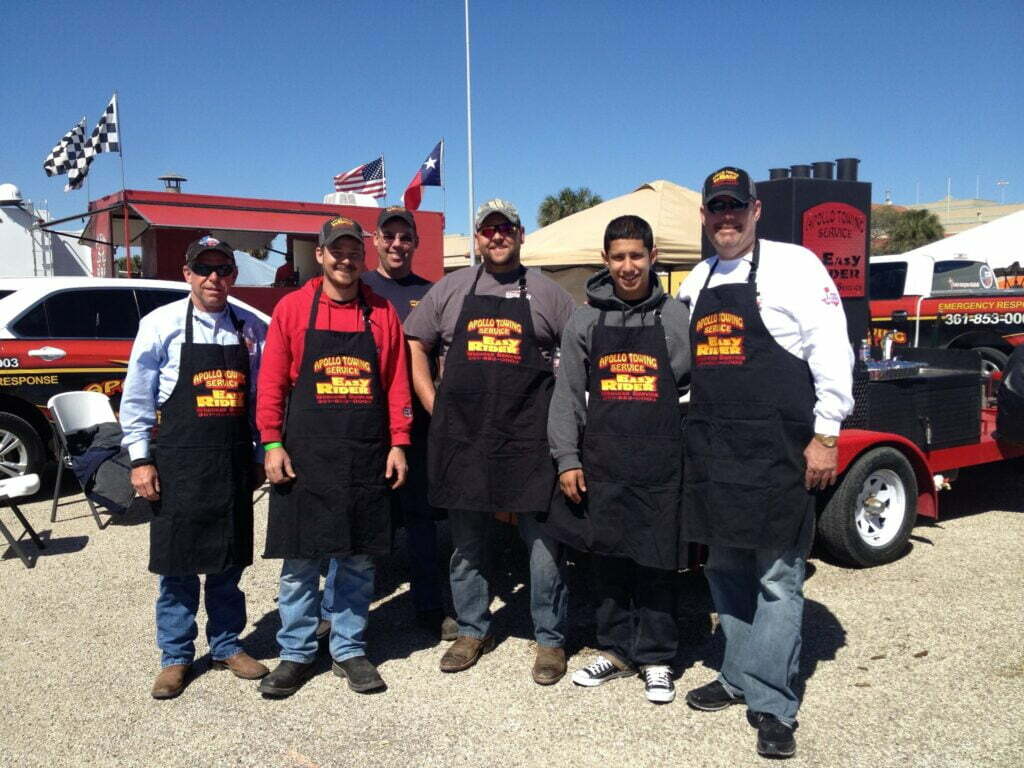 Since 2011 Apollo Towing & Semi Truck Heavy Wrecker has helped keep the roads safe during the holiday season and Spring Break, through the "No Excuses" program.  The program provides a FREE tow and ride home for those who have celebrated too much and should not drive.
Our company is also renowned for our "Shattered Dreams" program, through which we partner with area high schools to stage mock car crashes, educating students on the importance of safety behind the wheel, and the horrific results of drunk or distracted driving.
Apollo Towing & Semi Truck Heavy Wrecker Equipment List
What People Say About Apollo Towing & Semi Truck Heavy Wrecker
Powered by
Whiterail
Disclosure
The reviews displayed may or may not be a complete set. Reviews may be removed if they:
i. Are abusive. An abusive review or comment is one that makes personal attacks, threatens, or harasses others, or uses profanity.
ii. Violate privacy. Reviews that mention specific names of individuals or personal information in a manner that is inappropriate and/or unrelated to the performance of the service rendered are subject to removal.
iii. Are not from a current customer.
iv. Contain material falsehoods.
v. Are deemed inappropriate.
To encourage all feedback, positive or otherwise, an equal incentive for reviews, regardless of rating, may have been provided to the reviewer.
Google reviews provided via APIs https://www.google.com/+/policy/embedded-content.html