Heavy Machinery Towing in Corpus Christi
When it comes to heavy machinery moving, your towing or hauling company must have the right equipment and expertise for the job. While many tow truck companies specialize in light-duty towing, only the top-tier companies can efficiently handle heavy machinery towing and heavy equipment towing in Corpus Christi.
Fortunately, Apollo Towing & Semi Truck Heavy Wrecker has been leading the way with state-of-the-art equipment and highly trained operators since 2011. We pride ourselves on offering top-notch heavy equipment towing services for machinery of all shapes, sizes, and weights. Our expertise extends to a wide range of heavy equipment towing and transport, including:
Towing of graders and other heavy machinery
Crane heavy equipment towing
Bulldozer towing services
Agricultural equipment towing
Towing services for construction heavy machinery
Whether you require heavy equipment towing to a repair garage or heavy machinery towing to a diesel mechanic for servicing, Apollo Towing & Semi Truck Heavy Wrecker can confidently move your equipment with skill, precision, and ease. Our highly-trained and professional heavy machinery towing operators possess unparalleled experience, ensuring that we consistently surpass your expectations. Rest assured, your heavy equipment towing needs are in capable hands when you choose Apollo Towing & Semi Truck Heavy Wrecker.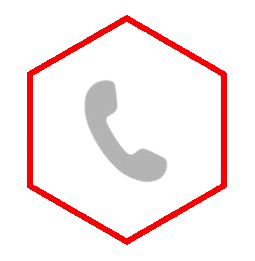 To learn more about our 24/7 Heavy Equipment Towing Service and to speak to a member of our team, call us at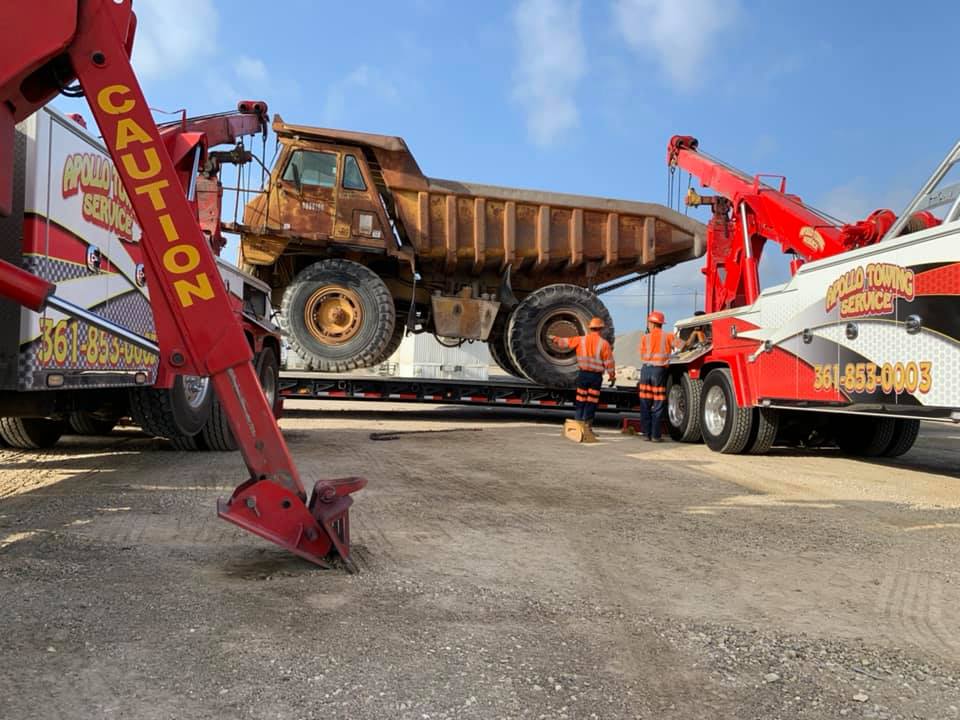 Corpus Christi's #1 Heavy Equipment Hauling Company
Apollo Towing & Semi Truck Heavy Wrecker is a premium heavy equipment hauling and heavy machinery transport company in Corpus Christi, TX. Our specialized services have made us the go-to choice for construction companies, contractors, and farmers in need of reliable heavy equipment hauling and machinery transport.
With a commitment to safety and efficiency, we have made substantial investments in the latest state-of-the-art equipment for heavy equipment transport and moving. Our experienced team of heavy equipment hauling operators possesses a wealth of knowledge of handling large equipment over both short and long distances.
Regardless of the destination, you can trust the expertise of Apollo Towing & Semi Truck Heavy Wrecker's heavy equipment transport operators to ensure a seamless journey. We take pride in delivering exceptional service and ensuring the safe and timely transportation of your valuable heavy machinery.
Get a Quick Tow Truck Now
Cargo Load Shifts, Load Swaps and Transfers
At Apollo Towing & Semi Truck Heavy Wrecker, we prioritize the safe and efficient delivery of your cargo, which is why we provide a range of services including cargo load shifts, load swaps, and transfers.
If your heavy equipment or load has become unbalanced due to uneven roads, improper loading, or sudden braking, it can pose a significant hazard, increasing the risk of your vehicle tipping over. To address this issue, we offer cargo load shift services to alleviate the hazard and ensure the safe delivery of your load.
Load swaps are another service we offer, involving the exchange of one shipment for another. This strategic approach helps increase efficiency and optimize shipping routes, ensuring timely and cost-effective transportation of your cargo.
Additionally, our load and heavy equipment transfer services involve the seamless movement of cargo from one mode of transportation to another. Whether it's transferring heavy machinery or other types of cargo, our skilled team provides fast and secure load transfer services to prevent any potential damage or loss during transportation.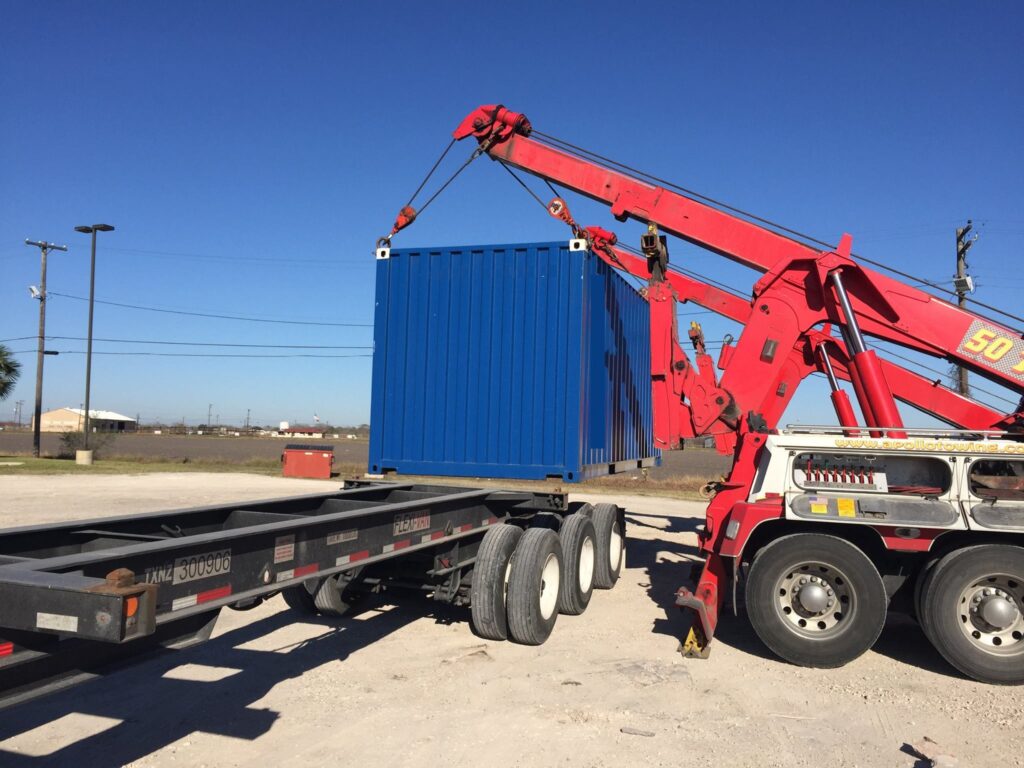 Count on Apollo Towing & Semi Truck Heavy Wrecker for reliable and efficient cargo load shifts, load swaps, and transfers, ensuring the integrity and safety of your cargo throughout the transportation process.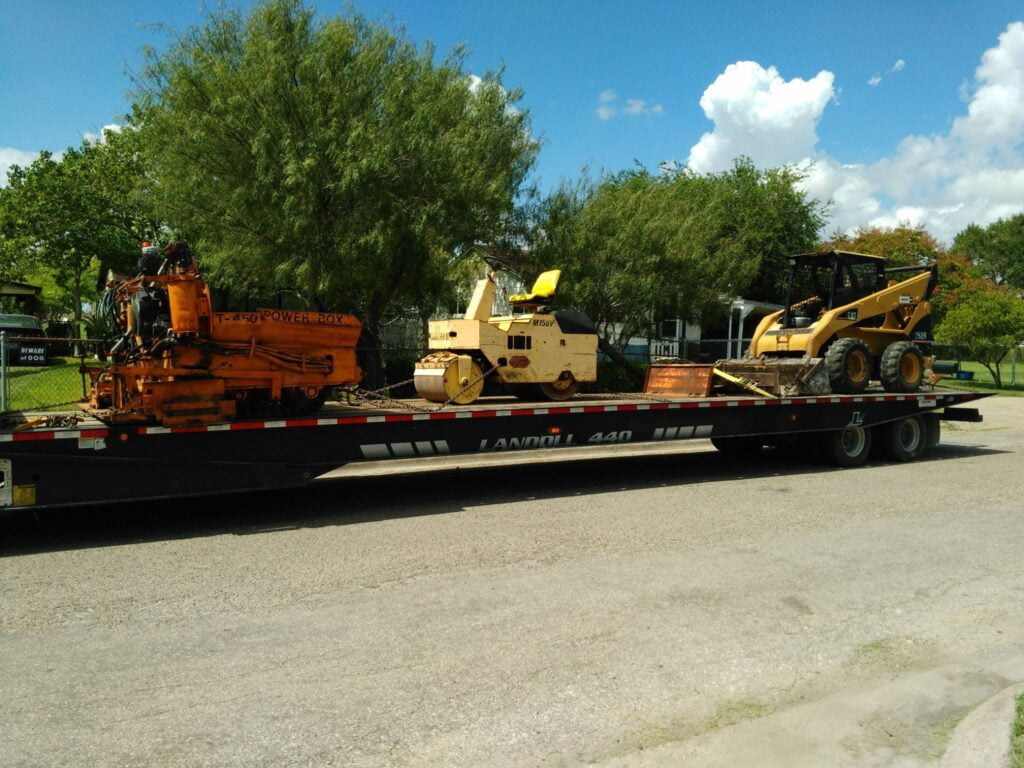 HEAVY EQUIPMENT TRANSPORT - HEAVY MACHINERY HAULING
Heavy equipment towing in Corpus Christi typically involves moving damaged or broken-down equipment that needs repair or service. On the other hand, heavy equipment hauling, heavy equipment moving, and heavy equipment transport are services designed to transport cargo, machinery, and vehicles over long distances.
For wheeled vehicles like buses and semi-trucks, towing them short distances with wheels on the ground is common. However, when it comes to moving heavy equipment over extended distances, heavy equipment hauling is preferred. This method involves flatbeds and other specialized equipment.
At Apollo Towing & Semi Truck Heavy Wrecker, we are your comprehensive solution for all your heavy equipment towing, hauling, and moving needs. Whether you require heavy machinery transport or moving services within Corpus Christi, or beyond, we have the tools and expertise to get your equipment to its destination efficiently and safely. With Apollo Towing & Semi Truck Heavy Wrecker, you can trust your equipment will be handled with care and delivered with utmost professionalism.
Heavy Duty Winching Services and Ditch Pull Outs
Apollo Towing & Semi Truck Heavy Wrecker is your trusted expert for a wide range of recovery services catering to vehicles of all sizes and classes, including heavy equipment and heavy-duty vehicles. We pride ourselves on our cutting-edge equipment and techniques, particularly in heavy-duty winching and ditch pull-out solutions. No matter the shape or size of your cargo or equipment, we can efficiently and safely recover your vehicle. Some of the frequently requested heavy-duty winching and ditch pull-out services we provide are as follows:
RV and Bus Winching Service
Semi Truck Winching Service
Low Bridge Semi Recovery Service
Sunken Tractor Trailer Lifting
Jackknife Trucks
Off-Road Winching Services
Underwater Recovery Services
Ditch Pull Outs
Semi Truck Rollovers