Chapman Ranch, TX Heavy Equipment & Machinery Towing Service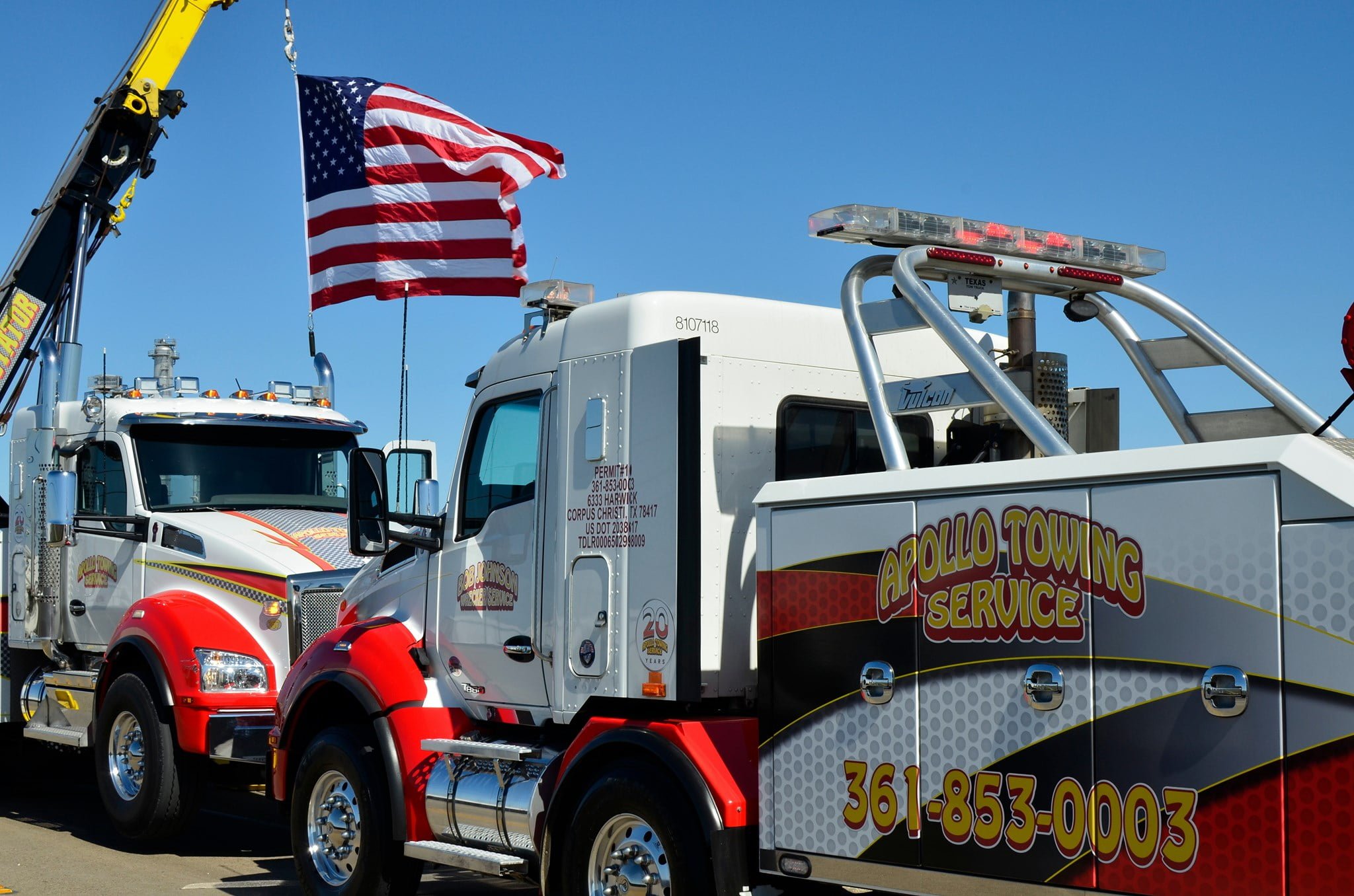 Apollo Towing is Chapman Ranch, Texas' premier destination for heavy-duty and towing jobs. Here's why we are the go-to service in Chapman Ranch:
Promptness:
Apollo understands the urgency of your situation. Stranded on the road, your immediate need is a quick and efficient towing service. We have perfected our rapid response system to promptly attend to all Heavy Equipment Towing needs in Chapman Ranch. 
State-of-the-art equipment:
Since our inception in 2011, we've continuously invested in upgrading our vehicles and equipment. That's what set the pace in heavy-duty towing in Chapman Ranch. We're equipped to handle all vehicles - no task is too monumental.
Specialized Service Offering:
Our services consist of a diverse range of heavy equipment, including farming and construction equipment. With Apollo Towing, every service is tailored to meet the specific demands of each equipment type, ensuring precision and safety.
Heavy Equipment Hauling Near Me in Chapman Ranch, TX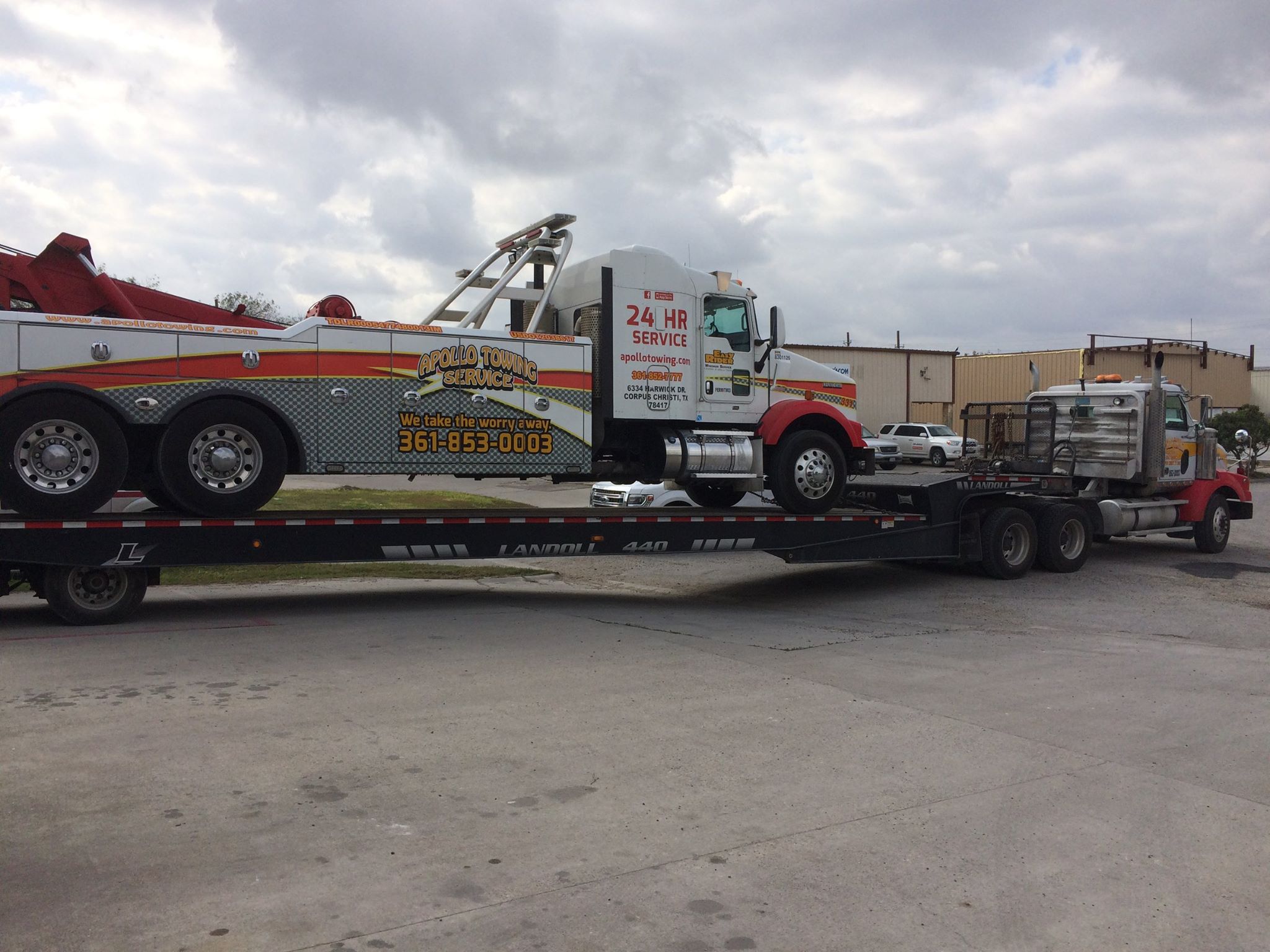 The term "heavy equipment" encompasses a vast range of machinery, each with its own characteristics and transportation requirements. Apollo Towing's proficiency in handling diverse types of equipment, from construction machinery to industrial apparatus, ensures that each piece is transported securely and in optimal condition.
Safety is a non-negotiable aspect of Heavy Equipment Towing. Rigorous safety protocols, including proper load securing, are fundamental. Apollo Towing prioritizes safety by adhering to industry best practices, mitigating risks to the equipment, the towing team, and the public.
Apollo Towing's local knowledge, state-of-the-art equipment, safety-first approach, reliability, and transparent pricing make us a reliable partner in the heavy equipment and machinery towing process. When selecting a towing service for your heavy equipment needs, trust Apollo Towing with your integral machinery and equipment.
Heavy Equipment Hauling Near Me in Chapman Ranch, TX
Our team can meet most, if not all, of your heavy equipment hauling, transport, and towing needs. Here's a list of some of the services we offer:
Construction Vehicle Towing Chapman Ranch, TX
Earth Moving Equipment Chapman Ranch, TX
Excavators Towing Chapman Ranch, TX
Bulldozers Towing Chapman Ranch, TX
Skidsteers Towing Chapman Ranch, TX
Scissor Lifts Towing Chapman Ranch, TX
Dump Trucks Towing Chapman Ranch, TX
Commercial Trailer Towing Chapman Ranch, TX
Cargo Container Towing Chapman Ranch, TX
Building Material Towing Chapman Ranch, TX
Building Equipment Towing Chapman Ranch, TX
Construction Equipment Towing Chapman Ranch, TX
Gazebos Towing Chapman Ranch, TX
Hydraulic Equipment Towing Chapman Ranch, TX
Prefabricated Homes Towing Chapman Ranch, TX
HVAC Unit Towing Chapman Ranch, TX